The Copy Bar™ by Ashlyn Writes
35 Website Headline Copywriting Templates Collection
Ready to write a better headline on your website, sales page, or about page?
4 out of 5 readers will read your headline, according to famed advertiser David Ogilvy (maybe the most overused stat in online marketing, but whatever, ha. It's true, and someone out there needed to hear it!). No matter HOW studly the rest of your website's photos and copy, if your headline didn't hook me, I've bounced.
SO, Here are 35 plug-and-play templates for you to write your own website's copy.
Get tried-and-true sales copywriting headline formulas to put to work on your homepage, about page, work with me page, landing page, or sales page (and yes, these will help you flesh out your subheadlines, too!). This is my go-to list that I've turned to for 1-on-1 clients—and a few of these templates were used on a digital course sales page that garnered $400K in sales. It's all yours, friend!
Instant access to the template in a 21-page, beautiful PDF digital download file format (compatible with PDF reader programs, like Preview, Adobe Acrobat Reader, etc.)
Additional access to the template in Word file format (easy to copy/paste and edit text in a program like Google Docs, Pages, Word, OpenOffice and other office suite programs)
Access to the Over-the-Shoulder Copy Crafting™ tutorial to help you get started with the template, so you can understand how to add in your voice and style
Future template updates
35 ready-to-go headline copywriting templates based on old-school direct sales copywriting principles
1 to 2 examples for CREATIVE businesses for each and every template—many of these are from client projects and alum of our programs
An additional list of 33 emotions to consider as an angle when you draft your headlines (I vote you take your favorite template, pick 3 of your favorite emotions, and take a stab at drafting with each emotional trigger in mind)
28 power-charged words to lace into your headline (or subheadlines)
Space for you to journal in the ideas of headlines that you can use on your own business's website, sales page, and landing pages
This template is part of our signature Copywriting for Creatives Collection. It is included in the Copywriting for Creatives curriculum.
I'd like to talk to a real human for some help. How do I do that?
Great! Simply email support@ashlynwrites.com, text 678.902.4624, or hit the Veuve Cliquot-yellow "contact us" button at the bottom of the screen. Someone from the team will be in touch to serve you within 2 business days. We cannot guarantee a German Shepherd won't make a cameo in any voice or video response. #officedogs 
I have my own unique brand voice and style. Can I still use your copywriting templates?
Absolutely. These copywriting templates in fact work best if you add in your own style. Our philosophy is that know/like/trust factor you're working to build with your audience is going to break down the minute they sniff out an imposter, so expect templates to be more "themeplate" style: you'll see voice-y examples, but you'll understand the psychological goal and reasoning behind the copywriting formulas. That's going to enable you to add in your own flair. The Online Brand Voice Vibe Quiz will walk you through how to highlight your own voice and adjust templates for your business use.
Exactly what happens after I purchase this?
Check your inbox—internet fairies will make sure your receipt and order hits your inbox. Your order arrives digital download-style, so get ready to download files to your device and pop them open for use.
Inside your zipped file, you'll find plenty of instructions to peruse, plus the Over-the-Shoulder Copy Crafting™ tutorial where you'll learn how to make the most of your new template.
What makes you qualified to help me DIY my sales copy?
Most copywriting templates haven't been tested and proven quite as much as mine have. Since 2016, the agency side of Ashlyn Writes has operated as my "lab"—a team of copywriters and I write email funnels, sales copy, and websites for creative entrepreneurs. I don't pull templates out of my bootie. Instead, I take what I'm testing and finding works for clients, then "templatize" that to sell in the shop.
I worked in corporate marketing drafting website and email copy for Fortune 100 companies for years prior to starting my own business.
The Copy Bar shop has had more than 2,000 individual purchases of copywriting templates—that's a lot of feedback to take and apply. ;)
What if I need extra eyes and support on this—is it possible to book Ashlyn to review my work?
Sure thing! That's what Strategy Calls are for. Book one here and I'll go to town on your work, so you can install and launch stat.
What if this template ends up not being a good fit for my business?
We get it, sometimes things don't work out. That's why we offer a 7-day no-hassle refund for any reason. You don't have to show us anything. You don't have to prove anything. We'll ask you some simple admin questions to get your refund processed and the funds will be back in your account within 6 business days.
Listen, we sometimes sweat buying JEANS online: it's totally understandable to feel 🤷🏻‍♀️ when it comes to purchasing a digital download. Plus, with two feet firmly planted in the online business world, we get our panties in a wad about miserable customer service, too.
So, we set out to make a refund policy that is YOU focused.
To read the full terms and conditions of your purchase, please click here.
For all products sold in The Copy Bar®:
Our no-hassle, 7-day AW test drive policy means that if you are not satisfied, for any reason, we'll work with you to make sure you're happy, even if that means a full refund.  
For any Services, such as participation in a group program like Copywriting for Creatives™, consulting, or agency services:
The Ashlyn Writes™ team stands (proud dance mom style) behind what we've built. If you feel that Ashlyn S. Carter LLC dba Ashlyn Writes™ and/or The Copy Bar® has not performed its work in a professional and ethical manner, you may request a refund of any payments made in the outlined days prior to your submission of evidence. Please read full terms and conditions here.
Join more than 2,000 creative entrepreneurs getting strategically sweet-talking conversion copy to stand out—and sell—from The Copy Bar™.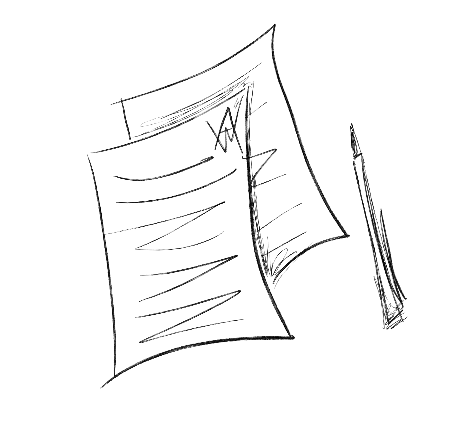 Hit "order", and they're off—the internet fairies we hired, that is. Expect an emailed receipt + your digital download to arrive in your inbox in minutes. Files come in a zipped format ready for you to ~zhush~ in your brand voice and install at your convenience.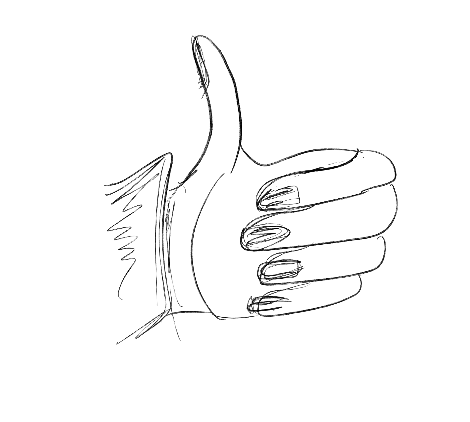 Weird internet-y payment gremlins beware: we know you don't want no scrubs on your bank statement that leave you scratching your head or creeping into your hard-earned cash stacks. Enjoy multiple payment plan options, Paypal, and other forms of secure payment at checkout.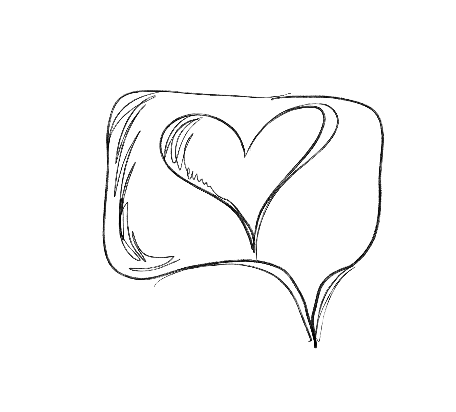 Listen, we sometimes sweat buying JEANS online: it's totally understandable to feel 🤷🏻‍♀️ when it comes to purchasing a digital download. Our no-hassle, 7-day AW test drive policy means that if you are not satisfied, for any reason, we'll work with you to make sure you're happy, even if that means a full refund.